Menomin

Morgan Horse Farm

Morgan horses for show, sport and pleasure

OUR FARM NAME

MENOMIN is a native wild rice which grew in Northern New England and New York State and was harvested by North American Indian tribes.

OUR TEAM

Our team each began with horses from different perspectives.

Corine's first mount was a quarter horse. She moved to hunter/jumpers at a hunt club, then found her equine love with the Morgan breed.  Now Corine most often rides saddleseat or drives.  She has been riding, showing, &  breeding Morgans since 1974.  She has shown at all levels of Morgan competition and raised Grand National winners from her own breeding program.    In the early 80's, she ran a horse focused 4-H group.  Corine has re-kindled her interest in the youth with Morgans through the farm Morgan Youth Group. 

Mich began as a vet's assistant in college.  As he progressed  with his career, he raised thoroughbreds for Olympic competition.  Mitch has also trained jousting horses for theater productions.   He trains horses, gives lessons, and runs the farm. You will now see him in the ring with several of our young Morgans, both in hand and driving.

Jon joins in the farm management and showing as his career allows.  Jon has enjoyed our own Morgans having shown driving as a junior exhibitor, then in hand with Mitch and also worked as part of the Morgan jousting troupe in 2004.   Jon can be seen on the show grounds both with the in hand  horses and riding western.

We look forward to enhancing your enjoyment of horses through furthering your equine knowledge and experiences.   Call about joining our team!

                                     207-457-2268

Photographs tend to load slowly, so please be patient as you view picture pages

Scroll down the page to view the entire site directory that is listed on the left,  also as you view pages, many are extended length pages that you must scroll down in order to view all the pictures.

This page was last updated on: January 30, 2012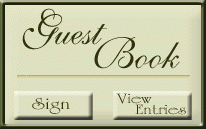 'Producing Morgans to make Your Dreams come True'

'You don't have to buy a Big Name,  Just a Great Horse'