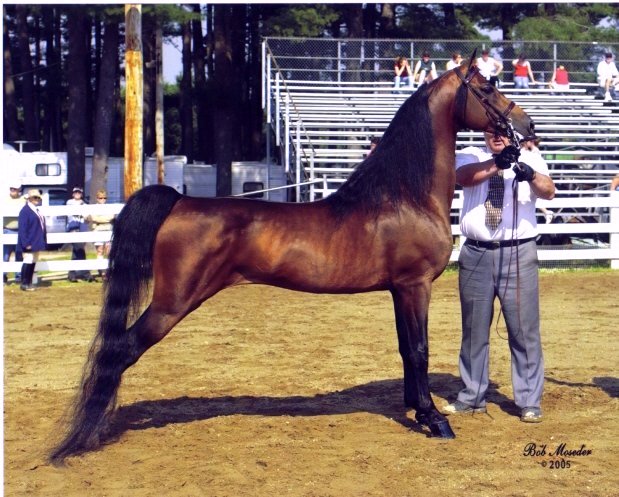 This page was last updated on: July 6, 2019
Menomin Morgan Horse Farm

Our Morgan Stallions;  

designed to produce Great Morgan Horses

Menomin Yankee D Dandy

born 1998, 15 hands shod

passing show attitude, ability, and in hand conformation to his offspring

Easily handled for breeding  and trained for an amateur rider or driver.   He is a proven show horse who could make a nice showy gelding for someone looking for a pretty horse.


Menomin Yankee D Dandy
, our senior stallion is currently standing at stud as well as showing Pleasure Driving and In Hand.  He is line bred to produce his beauty.
LCS Pepperjack
  This young stallion's wonderful athletic ability make him a candidate for the park division.  His breeding indicates that he will be able to pass on this athletic ability as well as his beauty!  He is an un-common cross of excellent old breeding.
Menomin Monet
, the handsome sabino chestnut Nobility grandson born here.  Monet is pinning in Hand on the Morgan show circuit and is gathering a following of admirers.
scroll down to see these fine stallions

Click on the horse's picture to see more photos & his pedigree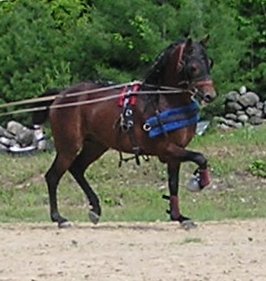 LCS Pepperjack

born 2002, 15.2 1/2 hands

Pepper is shown here working BAREFOOT. A proven producer of handsome offspring.

Menomin Monet

born 2005, 15.1 barefoot

our Nobility grandson out of one of Dandy's sisters, Trained to drive at Talyor River and driven in fields and on dirt roads.   As you can see,  he has naturally motion and carriage.    He has not been used for breeding since he is related to most of our mares.   He is an alert and fearless horse for those who like forward horses.

We have stopped breeding and therefore are offering each of these handsome stallions for sale