This page was last updated on: December 18, 2012
Menomin Meadow Morgan Horses

'Morgan Horses ready to Make

YOUR Dreams Come True'

  Menomin Odetta

(HVK Noble Obsession x

HVK Silhouette)

2001, chestnut with hind socks, small star & snip, 15.2 hds

Odetta rides hunter pleasure and classic.  She is ideal for the advanced beginner to intermediate rider.

Odie is QUALIFIED for the 2011 Grand National hunter division









Menomin Electra

(Menomin Yankee Clipper x Hylind Justa Love)

2001,  15 hd,  dark bay mare

"Ellie"'s very kind and loving disposition makes her the ideal beginners lesson and trail horse.  She takes care of her riders

photo with a 6 yr old rider (upper left)  and a teenager

Menomin Made to Answer

(Issues N Answers x Menomin Yankee Maid)

2001, 15.1 hd, dark bay mare

She is a GN top ten junior exhibitor  Western Pleasure winner.

Maidi is QUALIFIED for the 2011 Grand National in the western pleasure division

She also loves trail riding!

HRFM Hearts Desire

15.2 hd soot black mare

Desire drives single and in pairs as well as rides.  She is a spook proof trail horse that is willing to go anywhere asked. 


Morgans bred for their kind & willing dispositions as well as their athletic ability and beauty.  Ready to make Your rider's  Dreams come true!

                        Call  (207) 457-2268    before  8PM  EST

Call Menomin Farm for more Information on any who have caugh your eye

(207) 457-2268 before 9pm EST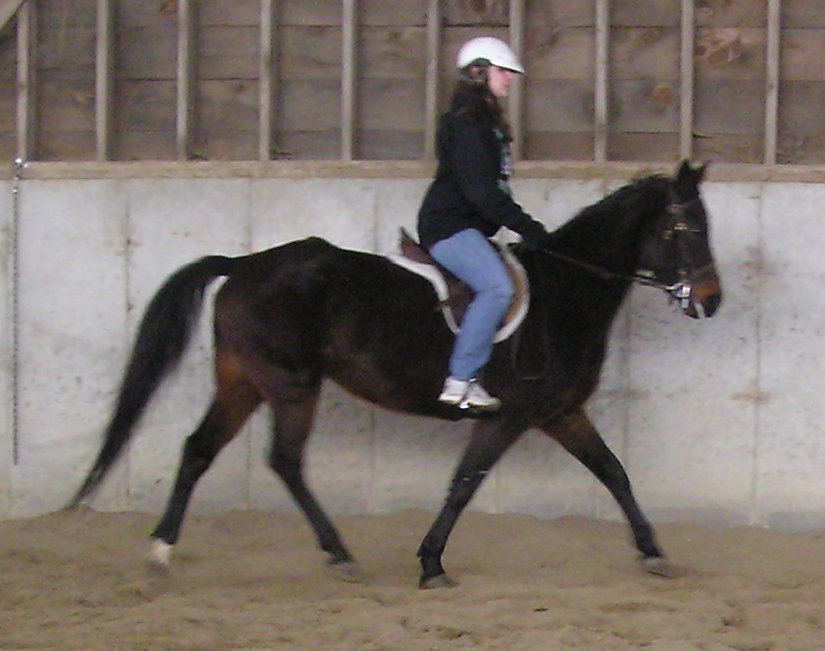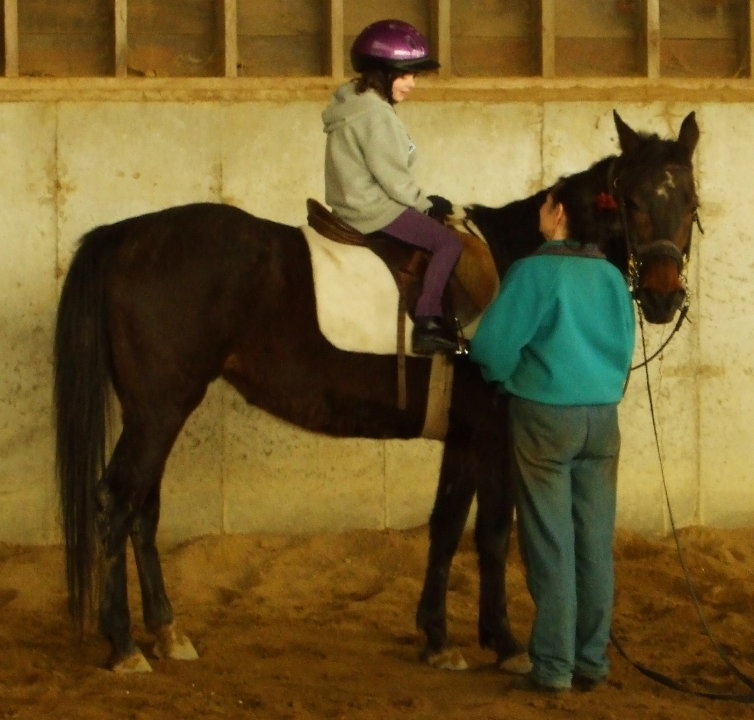 Menomin Mademoiselle

2005, bay mare 

15.3  hds

This daughter of WC HIgh Y Black Tie and GNC Menomin Yankee Midora  wants to be a sport horse.

Let her want to please attitude and size be your next competitor and  companion!