This page was last updated on: March 4, 2012
Menomin Morgan Horse Farm

PPM Sommers Dream

   (Motif Command [Century Free Spirit x Paramount's ZsaZsa] X Arboria Love Beam)

bay mare

This lovey mare won the hotly contested Circle J Futurity, then multiple Regional IN Hand Championships.

She is now swapping her time between being a broodmare and  western pleasure horse   

Menomin  Yankee D Dandy

(Green Meads Yankee x

             Menomin Mercedes)

1998 - dark bay stallion

In-Hand, and Driving

Our SHOW horses

we breed

'Morgans to make YOUR Dreams Come True'

Menomin Yankee Midora

(Green Meads Yankee x Menomin Mercedes)

1996, bay mare

Grand National Champion

5 & over Mare In Hand

Res WORLD CHAMPION mare

World Champion Ladies Pleasure Driving Top Ten

World Champion Amateur Mare English Pleasure Top Ten


For more information, Call the farm (207) 457-2268

  CALL MITCH  (207)

457-2268 

before 8PM EST

Other pictures of show horses and other trained horses can be seen on the sales page.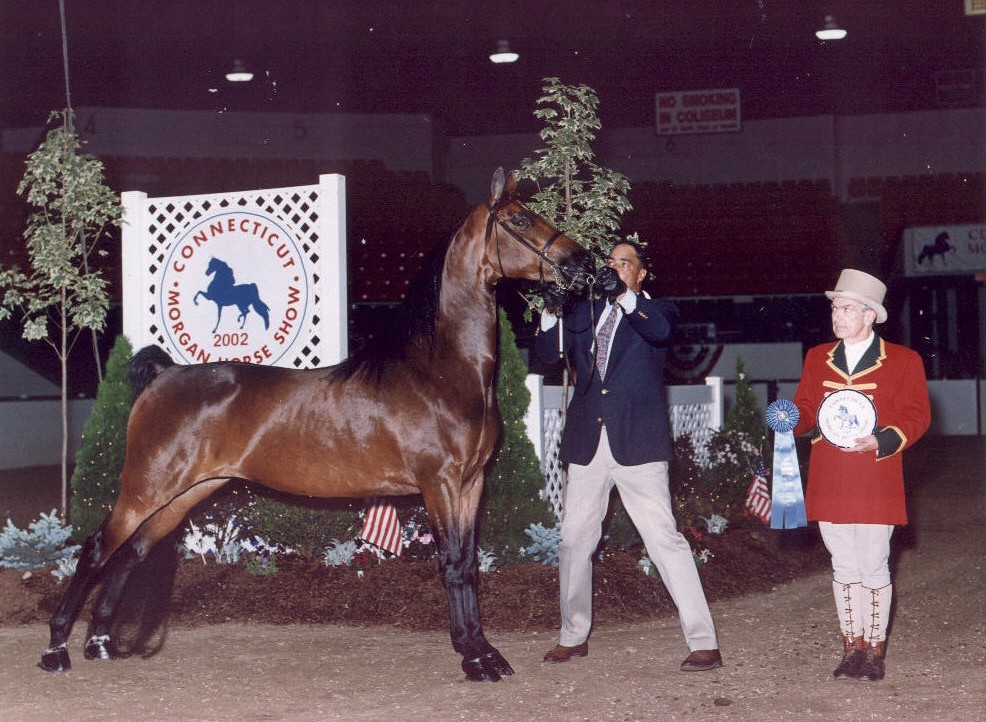 Winning Mares in-hand. Superbly shown by

Bernard  Parker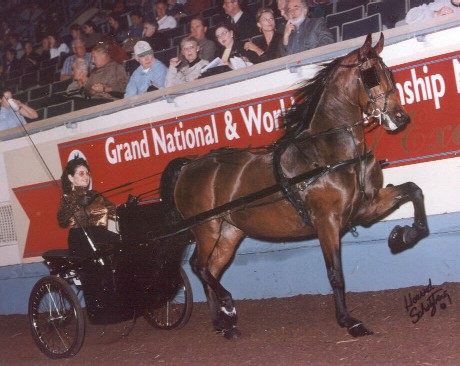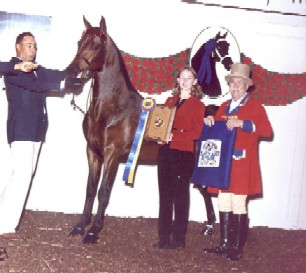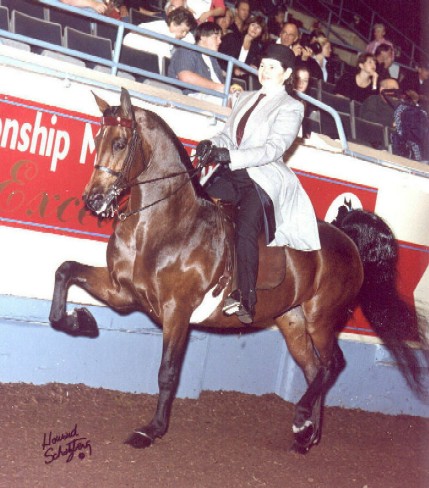 Dory pinning Grand National Champion 5 & over Mare at at the Grand National & was named People's Choice Mare IN Hand


Menomin Made to Answer

(Issues N' Answers x Menomin Yankee Maid)

deep bay mare, born 2001

Top Ten World Champion junior Exhibitor Western Pleasure,

QUALIFIED for

2009 World Championships in 

Amateur Masters Western Pleasure

QUALIFIED for

2011 WORLD CHAMPIONSHIPS

Novice rider & Junior Exhibitor

Western Pleasure

Dandy is  siring futurity foals

with beauty, brains, & athletic ability.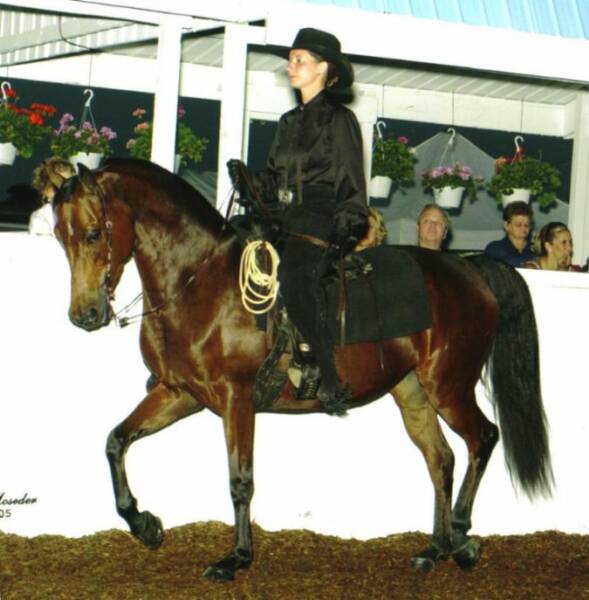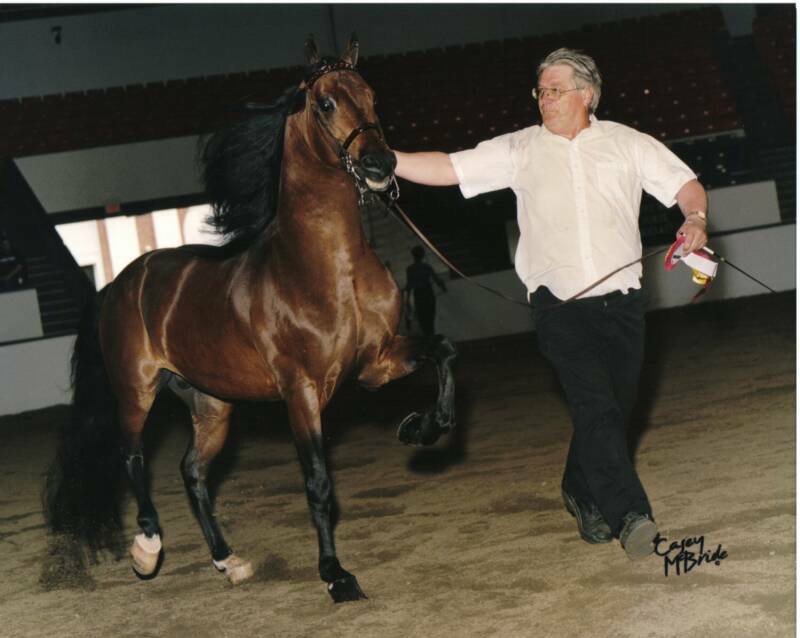 Menomin Precocious Ms

(Tug Hill Celebrity x

          PLK Freedom SpiritCommand [she is a Stonecroft Byzantine daughter)

elegant bay filly, born 2006

This show off had the audience on their feet and cheering at the 2006 New England Regional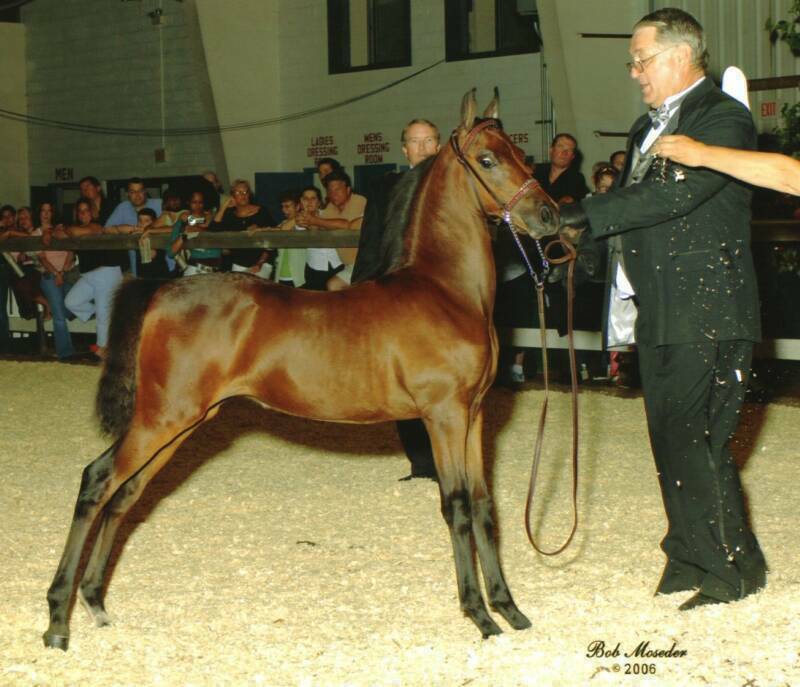 Buttonwoods Freedom Spirit

(Stonecroft Byzantine x

  daughter of Century Free Spirit      )

This lovely mare has several In Hand Championships ro her name and is now in the broodmare band



Menomin Jezibelle

(Menomin Yankee D Dandy x

       HRMF Heart's Desire)

brown mare with minimal sabino markings, born 2004

She started her show career with a good pinning in hand at the NE Regional.  She is started under saddle and is looking for a life time partner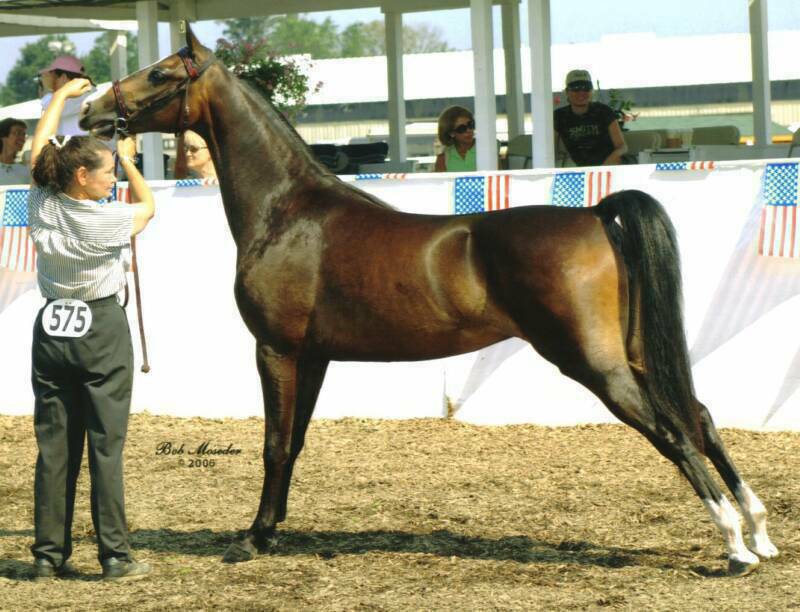 Menomin Odetta

(HVK Noble Obsesson x

       HVK Silhoulette)

15.3 hd chestnut mare, born 2001

She is proving to be a fearless performer, un-daunted by the show world.  She is an excellent ladies or junior exhibitor mount, as well as future equitation mount and broodmare.  Odie is also a wonderful lesson horse, being very careful with her students.

Call the farm

207-457-2268

for more information on any of these horses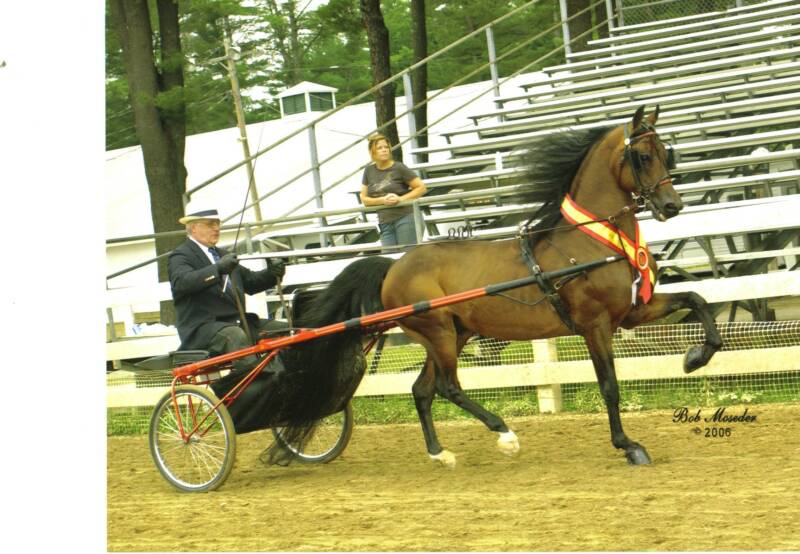 Menomin Monet

[Key West (by Nobility) x

       Menomin Morning Star (by Green Meads Yankee)]

15.2 hd dk chestnut Stallion, born 2006

Monet & Mitch pinning 2nd in Hand in 5 & over stallions

Menomin MoonRaker

(Ultras Special Agent x

       Menomin Prom Miss)

dakr bay colt, born 2006

Winner of the highly prized Michigan Futurity as a weanling

This handsome and extremely upheaded colt started in hand and is now being readied to take the driving world by storm!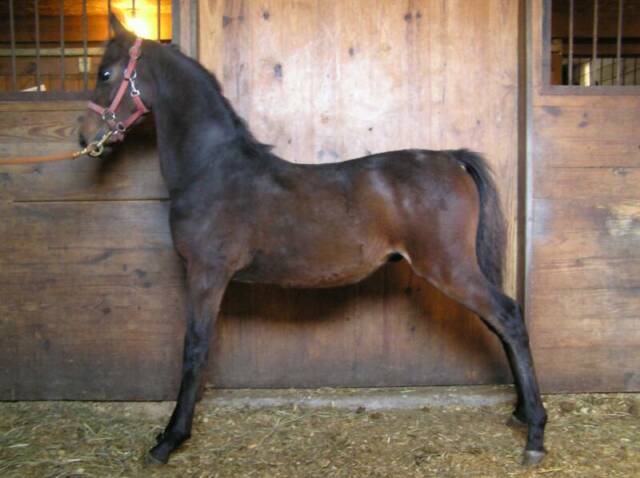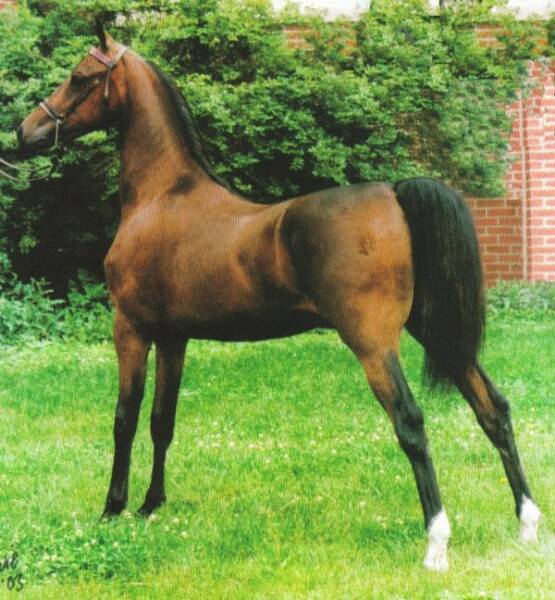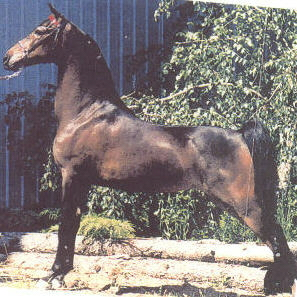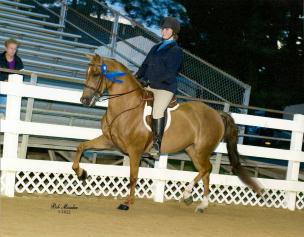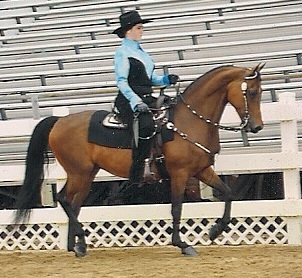 Menomin Razzle Dazzle

(Menomin Yankee D Dandy x

       HVK Silhoulette)

15.1 hd liver chestnut mare,

born 2003

Multi-titled in hand winner