Menomin Morgan Horse Farm

This page was last updated on: November 14, 2017
News  & Announcements  from the farm with 

'Morgans Making Dreams Come True'




What do you 'off season' with your competitive Morgan?  

Lauren Reece and Menomin Watch This  are 'mudding it'!! 

Congratulations to Lauren Reece and Menomin Watch This (Drive, and junior rider Rebecca Kasabian (Sunday Ride), the Grand Champions of the Green Mountain Horse Association's 15 mile MUD RIDE.  Over 60 riders took to the trails on Saturday and Sunday, April 25 and 26 to kick of GMHA's 2009 season.

Thissy & Lauren repeated her win in April of 2010!!!!

Menomin Made to Answer 

qualifies for the 2009 Grand National in 

Western Pleasure Amateur Masters

with Corine who has come back to showing after serious injuries in a major accident  had curtailed her activity for 2 years!

This wonderful mare is now offered for sale!!!

Let her take YOUR western rider to the tri-colors!

Congratulations to

Menomin Pepper Power & Bev Andrade

with their great 3rd at the

New England Regional All Morgan Show

in the very competitive  Classic Masters Saddle class

Morgan horses can excel in open competition, here's an example

August : Suzy Stafford won the bronze medal World Combined Pony Driving Championship in the UK with the Morgan mare, Courage to Lead.  She was in silver position after the dressage, maintained silver after marathon, but dropped to bronze after the cones.  The USA team took 4th place.

Menomin has several fine driving horses for sale.  All are driven both in the ring and on the local dirt roads and through hazards. 

Speaking of the NY Regional show....

Becca and Menomin Mr Mister

performed a jousting demonstration at the show

This is MrMr's 2nd career...  He has shown successfully both in hand and pleasure driving.

Another versatile Morgan at play!

"Way to go Bev!"

Congratulations on your win in Classic Pleasure Novice Rider at the NY Regional

with Menomin Pepper Power

Show news!!     Jill Pierdemeco and Menomin Odetta (above right) win the novice Junior Exhibitor Hunter pleasure class at Granite State, 

THEN Jill & Maidi pin 3rd in the hotly contested Junior Exhibitor Western Pleasure Championship at Maine Morgan!  Way to go Jill!!!

and from the 2011 Grand National Morgan Show

Heather and  Menomin Major Issue pin  top ten in the Ladies Western Pleasure at the 2011 Grand National!!!

Major's lovely sister,  Made to Answer (see below, left)  has qualified for the Grand National each of last 3 years, plus was Top Ten at the 2006 Grand National...   She is ready to take Your Amateur &/or Your Jr Exhibitor to the Grand National!!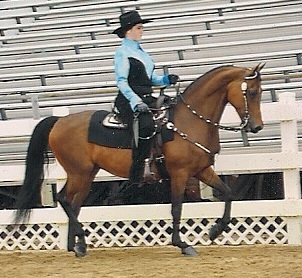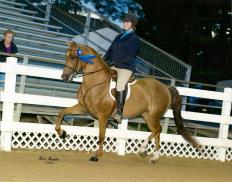 New on the Dressage circuit!!!

Emma's mom,  Kristen MacCutheon, has sent us news that  Promised Angel & Emma's are doing well with great pinnings

in the junior exhibitor division of the open dressage shows!!

Who would have thought!


Corine & Mitch
WOW Stephanie!!!!    Stephanie Lavertu has been nominated by the Maine Morgan Horse Association to be the year's  Masters rider !    Stephanie is more than deserving of this achievement, as a recognition of her dedication to her work with Menomin Patriot, and their continued success.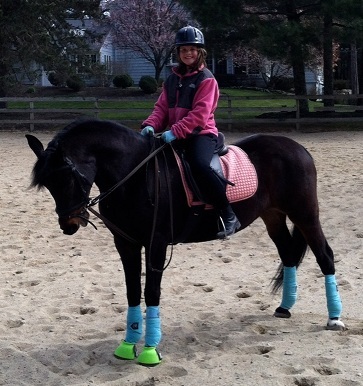 Congratulations to Anna R. Tibbetts on the purchase of our handsome colt,   

Menomin Monte Christo!!!!  We are looking forward to watching them on the show circuit

Maidi is showing her Morgan Versatility!!

She started working western dressage this spring...  She showed to reserve Championship at the 2013 New England All Morgan Regional Show, and then

She has won a reserve championship,   a Championship and an overall

top score at the open Western Dressage competition at the 2103 Mass MorganShow!!








CONGRATULATIONS TO Vanessa S. on her purchase of










Menomin Specialty...  Look how athletic Specialty is...  This picture is only after a few months under saddle!!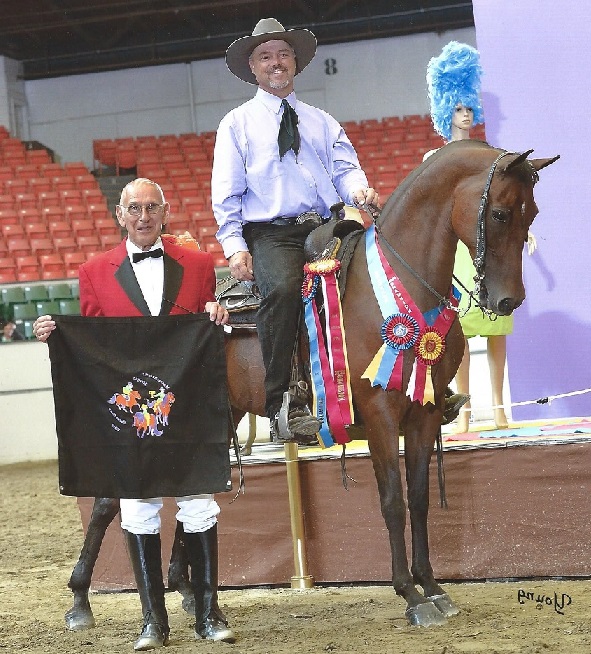 CONGRATULATIONS to SHARI HARDINGS  on her purchase of our western pleasure champion,  Menomin Made to Answer.  We are especially proud of this new match, as Shari has purchased Maidi to be HER mount,,,,  even though her husband raises Quarter Horses!!!!  Maidi is off to Iowa to show quarter horses how to be a good western pleasure horse!!

CONGRATULATIONS to the Tuttles on their purchase of Menomin Jezibelle, a past money winning futurity horse and one of our multi-disciplined sport horses  for their daughter. 

CONGRATULATIONS to Cheryl  W on her purchase of Menomin Electra, our beginners horse as her first horse.   Electra and Cheryl will be snow birds this winter. 

CONGRATULATIONS to Barbara Daigle on aquiring  Menomin Precocious Mz, her third Morgan from Menomin Farm!